|CORE RANGE|

(Descriptions below)

* COASTAL MIST

* COCONUT & LIME
* FRANGIPANI

* FRENCH PEAR
* LEMONGRASS & GINGER

* PASSIONFRUIT & LIME

* PINK GRAPEFRUIT

* PINEAPPLE & COCONUT

* SANDALWOOD, LAVENDER & VANILLA

* SWEET ORANGE & TONKA BEAN

* SWEET PEA

* VANILLA BEAN

* VANILLA CARAMEL

|LUXE RANGE|

* SALTED CARAMEL

* BLACK RASPBERRY & VANILLA
* LYCHEE & BLACK TEA

Coconut & Lime - Has that holiday feel. A juicy blend of citrus, with beautifully creamy coconut.
Frangipani - Reminiscent of Bali nights. Recreate the scent of one of the most beautiful, flowering trees.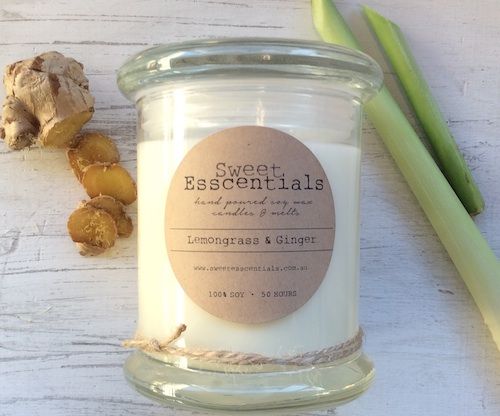 French Pear - Rich, juicy and meltingly smooth. Captures the natural scent of brandied, sweet pears, with a hint of spice.
Lemongrass & Ginger - A combination of grassy notes with a touch of lemon zip. A Beautifully refreshing scent that is the perfect balance of sharp and soothing.
Passion Fruit & Lime - An invigorating blend of sweet passion fruit, combined with the strong zest of lime. Tropical and Summery.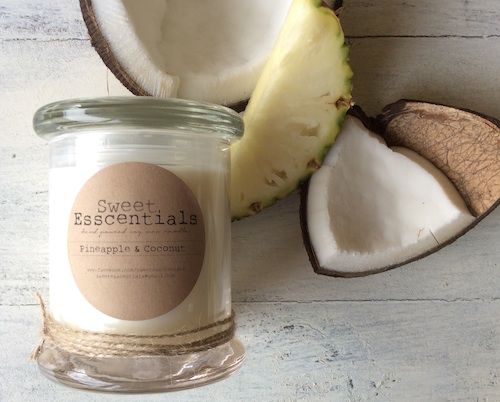 Pineapple & Coconut - A tropical favourite. Juicy, sweet pineapple and creamy coconut, blended together with light notes of vanilla bean and mandarin.
Pink Grapefruit - A beautiful, fresh and fruity fragrance of grapefruit. If you love citrus, you'll love this!
Sandalwood, Lavender & Vanilla - A well balanced blend of herbal lavender and calming vanilla, combined with a smooth woods, warm amber scent. The perfect aromatherapy candle.
Sweet Orange & Tonka Bean - A woody, musky fragrance, combined with the sweet, orangey citrus. Has that "Day Spa" feel.
Sweet Pea - Fruity top notes, supported by the beautiful floral of sweet pea and leafy green. Rounded out with raspberry, vanilla and light musk.
Vanilla Bean - Classic, creamy vanilla, blended with tonka beans and a touch of butter and nuts.
Vanilla Caramel - Deliciously creamy with gorgeous top notes of vanilla, blended with luscious caramel butter. Smells just like hot cakes.